Asbestos Removal in Edmonton
Eco-Environmental provides professional HazMat Asbestos removal and abatement services in Edmonton, Alberta. Call us for free Asbestos removal quotes and advice on how to help minimize your costs. Are you looking for great Asbestos Testing companies in Edmonton?
We also offer specialized environmental services, including mould removal and Asbestos removal services.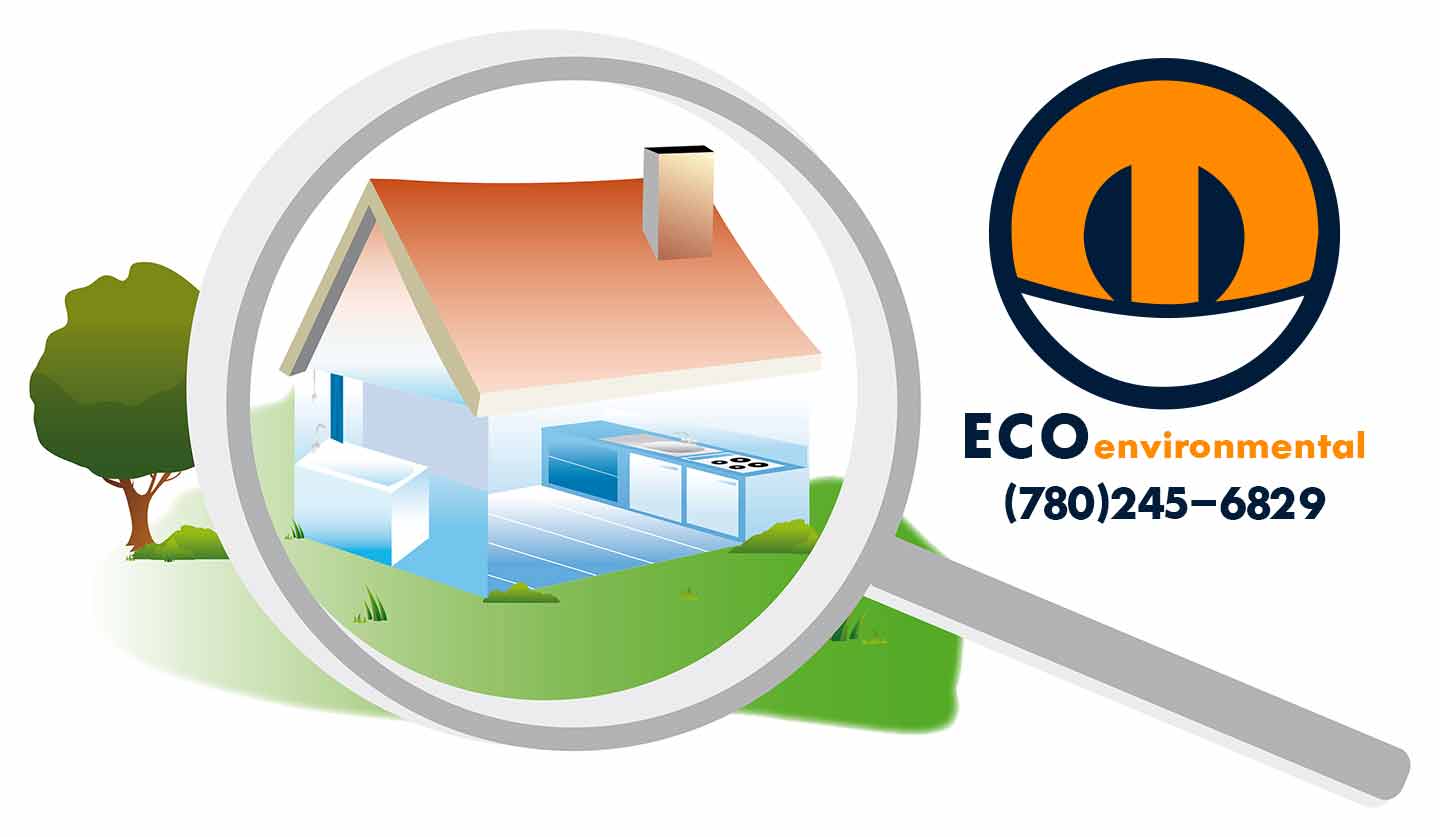 Asbestos Removal and Abatement Services are an integral part of any residential, commercial or industrial renovation. If you're starting a construction or residential renovation project on a home built prior to 1991 in Edmonton, Alberta and need advice from a certified Asbestos Professional, don't hesitate to call us today. Our Asbestos testing service is fast, easy and affordable.

Free Asbestos Removal Quotes
Are you wondering how much it will cost to have asbestos or mould removed from your home? Our free online quote form is quick and easy to fill out. If you are looking for a detailed quote, call the Asbestos specialists at Eco-Environmental today for free quotes and great advice!
Handling Asbestos Safely
Precautions
Anyone working with Asbestos should be properly protected. Protective clothing includes goggles and respirators equipped with high efficiency particulate air filters, commonly known as HEPA filters. It is also highly recommended that anyone working with Asbestos wear rubber boots and use disposable coveralls and gloves.
Asbestos Disposal
Do not put Asbestos or Asbestos related materials in the trash. All Asbestos materials should be properly bagged and disposed of at an approved Asbestos landfill. Asbestos waste bags are specifically designed for materials containing hazardous substances. The polyethylene bags are printed with an Asbestos warning label, 127 centimeters wide, 84 centimeters deep and a minimum of 6 millimeters thick. Once the bags have been filled, they are completely sealed with duct tape. During transportation to the Asbestos landfill, they are placed in double-sealed waste containers with warning labels that include the address of where the Asbestos originated from.
If you're in Edmonton, Alberta and in need of safety gear for any hazardous activity like Asbestos removal, be sure to call our friends at Safety Express!
Mould Removal
Eco-Environmental provides professional mould removal services for Edmonton, Alberta and the surrounding areas. Our team of highly trained professionals are led by Project Managers certified in IICRC Water Damage Restoration and Applied Microbial Remediation.
If you think you have mould or bacteria in your home, the first step is to call us. We'll complete a full investigation – this will involve collecting a number of mould samples. Once the investigation is complete, we'll be able to pinpoint the source of the mould and gather the required information for your free remediation quote.
If you have any mould or Asbestos removal questions, please contact Pat and the team at Eco-Environmental in Edmonton, Alberta. Pat can be reached by phone: (780) 245-6829, or email: pat@edmontonasbestos.com.
Flood Damage Removal and Repair
Did a fire, burst pipe or natural disaster cause your home or commercial space to be damaged by a flood? Our team of professionals can be on site with relatively short notice to quickly assess the problem. We'll do an excellent job of removing any areas damaged in the flood. We'll also provide you with great advice on the best local companies for restoring your home or commercial space. If you're faced with flood damage, call the team at Eco-Environmental and get your free quote today!